Good friends from Sweden
July 05. 2018, 12:55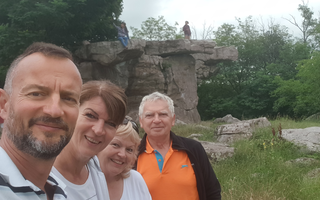 I met with Erika and István thanks to DXN. After their powerful and successful work, the Swedish market opened.
They found a fantastic lady after many seminars and events. This lady's name, Mária Müller. She is now a DXN Diamond in Sweden and she manages the DXN Service Center in Malmö.
Erika and István aren't diamonds yet because their lives have not been fully filled by the DXN. But they have steady income and a greath health thanks to the DXN products. We always very happy to see each other because the job became friendship. The friendship doesn't go away. I'm delighted to get such experiences from DXN business.
Back to the previous page!