Jane Yau Ganotherapist in Hungary
May 25. 2019, 15:44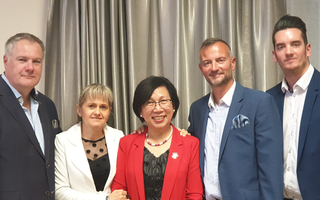 Jane Yau is one of the most experienced ganotherapist in the world. She held prezentations in 4 cities with a title of "How to make our life healthier with DXN Ganotherapy?"
It was a big experience to accompany this lady on her roadshow again. We are lucky to have her because we can always learn something from her. Her kindness and her love made the presentations even better. Her desire is to share her knowledge in Europe so anyone who took part in this meetings could be very lucky.
Comments
There is no any comments yet!
Comment
* Highlighted fields are required!
Back to the previous page!