Year-end meeting in Veszprem
December 14. 2019, 15:45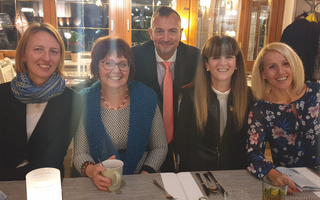 We organized a great year-end meeting at one of the most beautiful place of Veszprem at the beginning of December. That was the last big event in this year for our DXN Team. It was all about the inspirational mood, supportive mood and so many useful knowledge. Now We are looking forward to the year of 2020 very confidently.
The new european research results, the hungarian consumer experiences and the innovative plans of the company are projecting big success for the upcoming years. Today DXN has more than 9.000.000 distrubutors all around the world and the company is constantly expanding. It has more than 200.000 new members in every month. Be a part of this Success.
Back to the previous page!